Data Analytics
By Sveta Freidman, Data Analytics & Science Director, carsales.com Ltd (carsales)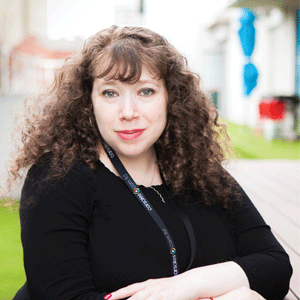 Sveta Freidman, Data Analytics & Science Director, carsales.com Ltd (carsales)
Over the past few years there has been an increasing trend that has seen Data Analytics and Science functions being set up within businesses.
While each business has their own unique approach, I believe there are steps that can adopt to help increase the success of this process. They are as follows:
1. Firstly, it's important that a business defines the use cases where data analytics and science can provide high value. This approach would require the mapping of each use case. It's important to consider the impact the on the business versus ease of delivering it.
I have seen many businesses try and establish a data science and analytics team without first establishing the purpose of the team, which in the short term has resulted in the skill sets of the team members not being fully utilised.
Another inefficient approach that businesses should avoid is having the team deliver reporting capabilities instead of analytics projects. Why? Because this approach will frustrate the analytics talent and create high churn leave.
2. The second step I recommend is mapping the maturity of data within the business. I usually use the framework below to establish what can be done, and what needs to be done in order to achieve advanced data analytics capabilities.
Throughout my career, I've seen advanced analytical projects fail because the decision makers of the business, executive leadership teams(ELT), had a poor understanding of the state and the maturity of the businesses data.
When I was faced with a similar scenario, my team and I made it a priority to regularly brief the ELT on the status of the data and project so they were fully informed.
To gain an understanding of the health of the data, we firstly mapped the state of the data. We then realised raw data needed to be acquired, this meant we had to review and design new data collection process. The hardest challenge we faced was ordering and explaining all the steps of this project.
It's important to note that the optimisation rate and greater performance will mean different things to different businesses. However, what I think it actually means is that a variety of types of data should be separated, aggregated, and analysed - depending on the use case. Data points are hard to find, and they are definitely different from each other. The data points that will help to achieve a specific objective will be the most valuable.
3. Thirdly, to deliver the best analytics practice, businesses should hire a diverse and multi-skilled analytics team. Below are three roles and skill sets that I feel are fundamental to the success of an analytics team:
• Data Analyst
delivers value to their business by taking data, using it to answer questions, and communicating the results to help make business decisions. Usually, they will focus on data cleaning, performing analysis and creating data visualisations.
• Data Scientist
are usually focused on applying their expertise in statistics and building machine learning models to make predictions and answer key business questions. A data scientist still needs to be able to clean, analyse, and visualise data, just like a data analyst. However, data scientist will have also be able to use their statistical knowledge to create predictive modelling and train and optimise AI and machine learning models.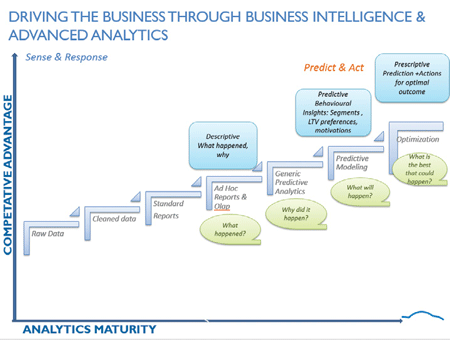 • Data Engineer
builds and optimises the systems that allows a data scientist and analyst to achieve their work. The data engineer ensures that the data is accurately received, transformed, stored, and made accessible to others.
Depending on the talent and size of the team, there is the potential for skills sets to overlap in these three key roles. However, I strongly believe the key to success is utilising the right skill sets for the right tasks.
4. It's also important to create an analytics platform that provides value and meets business needs. I have seen several organisations fail in this process, even after using resources and latest technology to create a new platform. The reason for failure is that the platform was not fit for purpose. It's vital to build a system that meets the needs of different types of use cases, taking into consideration what the advanced analytics use cases are.
5. Finally, while achieving an advanced data analytics capability, it is important to also consider an ethical approach to utilising the data. An ability to reduce bias in data analytics is required to develop an organisational framework that is focused on creating fair and an appropriate process for each data analytics use case.