HRIS: The way we look at it at Robi Axiata
By Md. Faisal Imtiaz Khan, Head of Human Resources, Robi Axiata Limited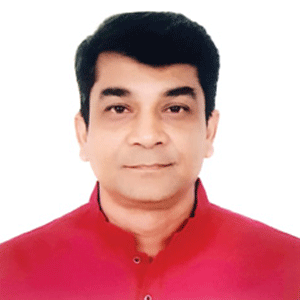 Md. Faisal Imtiaz Khan, Head of Human Resources, Robi Axiata Limited
Managing human resource in a dynamic corporate environment like telecommunications industry is not a regimental business-as-usual activity. It requires microscopic and granular focus on each soul with personalized approach in order to ensure both individual and collective productivity and motivation. There we bring in the use of our cognitive power and ability that bare human minds cannot produce without the help of technology.
Human resource information system or HRIS for us was the typical rule-based, low-exception, repetitive and macro-level HR management enabler, but not anymore. From the power of profiling resumes based on available positions in the company to conducting upskilling of each human resource through dynamic gamification and real-time certification is now the new normal for Robi Axiata. People have been guided to our digital learning platform with a gentle touch of care and incentive that resulted in 100 percent employees being certified on different digital contents in our homegrown HR platform. The efficient use of large screen and small screen through responsive web and mobile applications is gradually transforming Robi's human resources to a knowledge-powered, decision-able, and agile society within the organization and in their interaction with our customers and partners.
At Robi, we believe that HRIS is as much for employees as for partners, distributors, and other value-chain players. This is exactly why we have leveraged our very own DevOps team to develop and enabled decision-support systems based on open source technologies for each entity above. It is helping us drastically. The inter-relationship among employees and partners, among partners, among distributors and retailers, and among Robi employees and end customers are all taking place through digital apps. Chatbots, developed in-house are answering queries without having to involve expensive man-hours. Robotics Process Automation or RPA is replacing rule-based and low cognitive back office tasks with great success, helping us upskilling our people to take up more challenging and intelligence hungry jobs within the organization.
We are wary at Robi HR that transformation is a constant game, and there is no end state for it. Therefore, we take our HRIS change management through agile and sprint-based approach. At every regular interval, based on market or internal conditions, new features are added in the digital stack and new data lake parameters are created in our big data platform to enable new people analytics. Now, we are developing a completely new system for managing performance and incentive for our employees that will allow us to be dynamic and innovative in rewarding critical competence and pinpointing the improvement areas. We are really hoping this new, AI-enabled and lightweight application using
HR analytics
will take our HRIS ambitions to a new height.
Whatever we do at Robi, our main mantra is to follow an integrated approach among all functions. We do not like to reinvent the wheel every time, and therefore we reuse our frameworks and foundations to reduce time to develop. We have an innovation funnel that is patronized from the top of the company or management committee level, where new ideas and new way of managing people and processes are constantly discussed, challenged, and propagated to delivery mode once we agree on a new concept. Not all worked, but we failed fast and moved on. We aspire that our parallel focus on man-days and bot-days will one day take us to a lean operation model with all business processes being managed on real-time.