Human Resources (HR) Principle - Considering a Career in HR When HR is Not Your Friend?
By Sharmeel Kaur, Head of Human Resources, DHL Asia Pacific Shared Services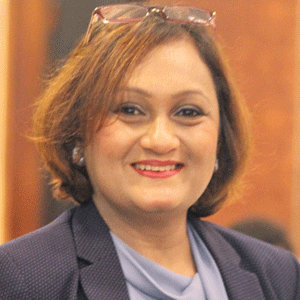 Sharmeel Kaur, Head of Human Resources, DHL Asia Pacific Shared Services
Confused?
I was recently interacting with a bunch of very enthusiastic fresh graduates from various disciplines on why they think that working in Human Resources seemed so interesting to them. Not surprised with their responses, one of the students said that he liked working with people of different levels and stature. True to some extent? I challenged this student back and told him to re-think his responses again especially in the context of telling an employee that he's being made redundant knowing that he's a single income-earner to his family or that he did not get his bonus because he did not meet the management's expectations although he thinks he did. Food for thought? Its times like these that you wished you weren't working in Human Resources, be honest!
Reading another interesting article about the principals of working in Human Resources, the one statement that really caught my eye was that if you wish to work in Human Resources, you don't necessarily need to be liked rather you need to know how to be fair. This got me thinking instantly when I first embarked on my HR career, I remember my supervisor telling me to always stand neutral, impartial to my thoughts, judge with empathy, stay consistent with feedback and most importantly, always be fair.
When you treat all of your employees fairly you create stronger, better relationships with your employees based on trust and respect. There are tons of studies floating around that prove how important an employee's relationship with their manager is to the retention rate. If the manager fails to foster a good, productive and professional relationship with their employees, then chances are the turnover rate for that company or department is going to be extremely high.
When you treat all of your employees fairly you create stronger, better relationships with your employees based on trust and respect
Everyone's management style differs, that's a given. However, there are components of a manager that should be the same across the board. Treating your employees fairly is one of those things. Before you can start working on this, though, it must be understood that treating your employees fairly is not the same as treating them all equally. This is where we get hung up. We think that if we treat everyone the same and offer the same salary to everyone that has the same position that everything is fair; the playing field is leveled.
This is an easy assumption to make, but you have to remember that every employee is different. Almost all employees have different work ethics, styles, skill-sets, responsibilities and goals. Mike and Molly might have the same role, but the way they get the job done is likely very different. If Molly works extremely hard at getting all of her work done and goes above and beyond, while Mike simply works to meet the quota, should they be treated exactly the same?
If you treat these two employees the same, then Molly might start to build resentment and anger for the lack of recognition for all of her hard work. She might stop working as hard as she was since she is treated the same as Mike and he only puts in half as much as the effort. Right then and there you lost Molly's motivation and increased productivity levels because you thought you were doing the right thing by treating these employees "equally." Had you treated them fairly, you may have given Molly an increase in pay, a promotion or some kind of recognition for all of the hard work she has put in. This wouldn't be deemed as favoritism since Molly earned her rewards.
You see, the above is just an example to acting in all fairness. Over the years of interviewing the right talent into HR, I usually ask my candidates why they want to work in HR, and more often than not, the answer goes something like this: "I love working with people, developing them and helping them". In response I usually say: "If that's what you want to do then you should work in operations or general management, not HR". Shocked with my response? You should be! The misperception that HR is a "nice" profession because we work with people is pervasive, and often leads to the wrong kind of talent in the function.
To be fair, being nice is usually an expectation and requirement of the job. But I think this is where some people get confused. They think the role is all about helping people, and mistakenly assume that being a nice person is qualification enough for the function. However, "nice" is only a starting point – it's not nearly enough.
When discussing this with a former colleague, he pointed out that in HR, "We aren't in the nice business, and we're in the fair business".