Success Through Design: Reinventing the ERP Wheel
By Yujin Evered, Regional President, APAC, Unit4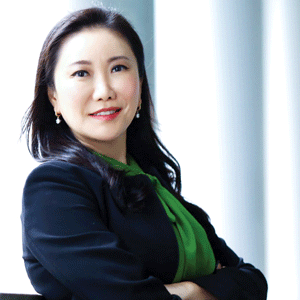 Yujin Evered, Regional President, APAC, Unit4
Enterprise Resource Planning (ERP) systems are used by many organisations in order to improve operational efficiencies at the workplace. Despite many predicting the death knell for ERP, it is still being used in Asia-Pacific, and, according to Forrester for example, being adopted in developing economies such as Indonesia, Malaysia, the Philippines, Vietnam, and Thailand too. The need for processes to be quick and automated is vital in today's fast-paced society, and hence ERP, with its integration of applications to manage processes across the organisation, makes it crucial for businesses to rely on it. Yet, the complexity of ERP, and the hours spent on writing lines of code can be a problem.
IT departments purchase legacy ERP software, and employees are usually locked onto software dictated by management. This does not allow for customisation, whether due to institutional factors, or a lack of know-how. In an ever changing work environment, a "one-size-fits-all" solution is unsustainable. Therefore, customisations are sought by many enterprises – the dynamic and expectations have changed due to cloud technology advances, and the flourishing of the low-code/no-code market. Low-code development provides users the ability to create application software through graphical interfaces, as compared to traditional computing programming processes which may be code-intensive, and the no-code platform allows users to create apps via drag-and-drop or other methods which do not require a coding knowledge.
The low-code/no-code market puts the citizen developer at the forefront, who can be any individual in an organisation who is driven to create new business applications for all using development and runtime environments, usually sanctioned by corporate IT. Visual coding environments and machine-generated code can be utilised by citizen developers to create high-performance applications which are customised for specific and tailored goals, which can be custom-built for the benefit of businesses' respective needs.
The growth of the citizen developer market should be driven by the user, and the low-code/no-code market's potential is immense. User-developed and enterprise-specific applications can be created at scale, and augment capabilities of current ERP platforms that already exist, no matter which vendor they come from. Doubters will point to how it could become a case study for Shadow IT –a survey conducted on 1,625 business decision makers, including Singapore, revealed that Shadow IT was one of the reasons that plagued firms' digital transformation strategies.

We should utilise IT departments' help to aid in digital transformation by exploring the potential of low-code/ no-code in organisations. In addition, we expect a rise in the number of citizen developers in Singapore due to the supportive environment for learning coding, and the availability of programs, subsidised by the government, that teaches users how to code.

Power to the People

Growing out of antiquated practices is hard. It includes giving up the design of overlaying interfaces for many ERP vendors. Legacy and large brands have always had a say in the best practices that should be followed, possibly due to their monopoly and market share, which forces companies to map processes and programs to prefabricated designs of ERP solutions they purchase and use. There should be a reversal of this process - employees should have a say in the solutions offered due to their institutional knowledge of the business.

Low-code/no-code applications should be leveraged, and this is where people, namely citizen developers come in. As a new phenomenon at the workplace, citizen developers understand the value technology brings to work, creating innovation and its role in optimising tasks and achieving goals. As such, with the help of in-house and organisational IT teams, these citizen developers will be able to develop front-end applications which will provide solutions to their organisation's processes. ERP systems will then have to work with these applications in a collaborative mould, allowing employees to create service-enhancing ERP extensions as opposed to a fixed system.

Building up the low-code/no-code momentum can be helped by IT teams, fostering a top-down approach. IT teams need to empower their employees with the right tools to customise their own IT solutions, with the necessary review and approvals process to ensure that no security risks emerge. The migration of customisation and workflow/process design will also enable ERP software providers to work on fine-tuning their platforms, tools, databases, and implementing advanced technologies such as AI. ERP vendors too, can help in this digital transformation.

Redefining the ERP Process

Digital transformation will be supported by organisations which provide regular tech support, training, and also the proper environment for low-code/no-code development. The low-code/no-code market is here to stay and as such, the industry should be responding, adapting and catering services to the "designer ERP" philosophy for digital transformation success. When IT teams provide a proper working environment for citizen developers to experiment in a safe environment, while being overseen by IT, this will allow better processes and for innovation to grow.