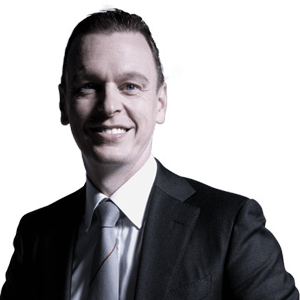 Beecher Ashley-Brown, Senior Vice President
In the present world where workforce efficiency defines a company's value, organizations globally are waging the talent war to remain competitive. Especially in China where there is uneven dynamics in the supply and demand of the fresh and experienced talent, the search for the right talent is even more arduous. With most Chinese companies relying on foreign-hosted application tracking systems (ATS) for hiring candidates, and that the country's stringent security protocols regulate the data generated by these systems, ATS remain slow and inflexible, impacting the hiring process. The lack of coordination between local job boards and ATS and absence of an effective mobile platform for hiring further creates hassles in the recruitment.
AJINGA—a foreign invested China based HR service provider—understands that in today's evolving markets, companies need to adopt a unique mobile-driven approach for employer branding and recruiting. AJINGA integrates global ATS with local job boards and leverages leading Chinese social media platform, WeChat, to bridge the gap between job applicants and prospective employers. AJINGA focuses on the global alignment of ATS to develop integrated systems that aid local recruiting agencies. These systems are not only intuitive but also have an approximate page download time of just three seconds. This helps the stakeholders to overcome the cultural and technical barriers in recruitment. "Our services allow local recruiters to conduct efficient employer branding and referrals, recruiting, and crowd sourcing through WeChat," says Beecher Ashley-Brown, Senior Vice President of AJINGA.
With AJINGA, clients can create dedicated WeChat accounts for branding and recruitment which prospective candidates can use to navigate job descriptions and apply within minutes. With innovation running in its veins, AJINGA strives to reinvent talent acquisition by leveraging best practices gleaned from China's rapidly developing mobile commerce and consumer branding environment. To bolster HR processes even more, AJINGA incorporates gamification to crowd-source job referrals. Using these tools, any individual—even non-employees—can participate in mobile campaigns to draw candidates to companies and earn tax-compliant rewards.

In addition, AJINGA leverages WeChat for recruiting talent based on geo-location. The company utilizes the geo-location data that WeChat generates to pave a way for candidates to seamlessly apply for jobs which are in their vicinity. In an instance, AJINGA catered to an international coffee chain which has around 1500 different store locations in China. AJINGA pinpointed the geo-locations of each of the stores to deliver location-specific job recommendations to individual candidates. Also, store managers were empowered to access the ATS via a convenient mobile APP, to review resumes in real-time and hire the best-fit candidates. In the first month, the client reported having received 53,000 job applications out of which 30 percent had applied via WeChat.

In another instance, AJINGA helped Henkel, a German FMCG company digitalize their recruiting process at a time when the management of Henkel were seeking to recruit management and sales trainees. The digital transformation helped Henkel reduce recruiting cost by 50 percent, hire candidates from disparate locations, improve gender diversity among employees, and fast-pace the short-listing of potential candidates.

Having selection algorithms with predictive capabilities to refine the recruitment process through the insights into the resumes and assess if the candidates align with the company's culture, AJINGA expedites the recruitment process significantly. The company believes in consistently learning from the changing consumer landscape. With the rapid adoption of artificial intelligence and machine learning in the industry, AJINGA is focused on developing AI powered chatbots and AI powered selection tools to improve hiring efficiency.