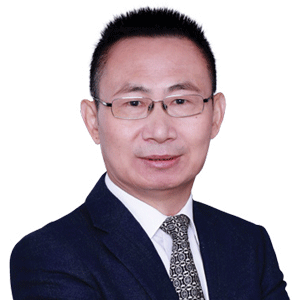 Zhang Linjun, Chairman, CEO & Founder
Today, integrating human resource management with business strategy is amongst the most important objectives of modern organizations. Primarily, in the last decade or so, human resources has emerged as a cornerstone strategy because of its positive correlation with the production volume of a company. However, the change in paradigm from closed people-driven companies to an open internet platform often becomes a tedious task for HR service providers. This is where Beijing-based LINKO Talent is planning to serve companies by procuring all the available resources for developing an open internet HR service platform. "We examine regional markets from international standards to offer best-in-breed HR services to our clients," states Zhang Linjun, Chairman, CEO, and founder of LINKO Talent.
To render a one-stop shop for all its clients' needs, the firm offers a Key Account Management model that helps develop strategic cooperation relationships among recruiting teams and subsequently increases its efficiency. To give a more comprehensive picture of the model, Linjun highlights the two key blocks of its proprietary Key Account Management. "To start with, the model ensures that the HR team can seamlessly interact with different levels of clients." Secondly, the model is inbuilt with standard operating procedures, (SOPs) which aids in identifying the key accounts and subsequently establishing strategic cooperation within disparate teams. "We use our successful cases and professional SOP tools to help our clients in comprehensively managing the whole recruitment process," asserts Linjun.
Further, the firm equips consultants with a candidate management system to help them in sharing and updating information. "We also have teamwork cooperation policies to drive engagement among all members and enable them to cooperate with each other seamlessly."

Owing to the exemplary work in the HR space, LINKO Talent has been a recipient of several rewards and accolades over the years. The firm has been ranked as the best executive search and recruitment company in the Chinese auto and manufacturing industry due to its robust candidate database and brand value. Additionally, the company has established long-term cooperation with famous auto brands such as FotonDaimler, Geely Auto, and BMW brilliance. The firm also takes pride in being one of the few Chinese companies to balance international standards with local applications. "We have created our own unique business model to compete with other HR services firms," cites Linjun.

A case worth mentioning is of Volvo, which when acquired by Geely were assisted by LINKO Talent in meeting their recruitment needs. Being one of the key HR partners for Volvo's China expansion, LINKO Talent completed recruitment of 75 percent of high-level positions including, CFO, HRD, and plant GMin the first enrollment phase. The results were staggering as all the candidates passed their probation periods. In the second phase, 112 candidates were hired in a period of two months for mid- and low-level positions ranging from engineering to purchasing with the success rate reaching 80 percent. In Volvo's vendor review for this case, LINKO Talent ranked first, out of all vendors and had recruited four times more candidates than that of the next vendor.

As a part of the expansion plans, the firm has started new services including talents consulting and development in the auto industry. "Based on our updated vertical talents service platform and increased talents analysis indicators, we help candidates to develop skills to meet the changing demands of the industry." In this regard, the firm possesses an 8-Level test system to match and detect the English competency skills of applicants. "We have also developed a matching self-study platform to help them to improve their English and soft skills competency." Till date, around 10,000 auto managers and engineers have been accurately tested using our system. In the years ahead, the firm will continue reinvigorating the HR space with its service concept of "Internationalization Standards and Localization Implementation."