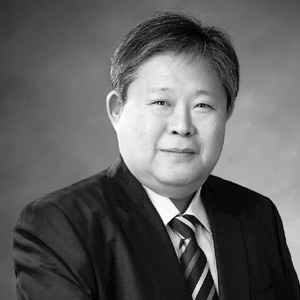 Duke J. Lee, CEO
The building blocks of success for an organization is having the right talent in the right place. However, more often than not in the recruitment arena, it is a square peg in a round hole. Along with this, the other major factors perturbing HR managers today is attracting top talent, and retaining millennial employees, in a job market where jobseekers have multiple options to choose from. In order to win the war for talent in the current market place, organizations need to adopt agile talent strategies that are tightly aligned to their business models. Spearheading this competitive HR services space with a one-stop HR solution for recruitment and labor needs is Mensch Consulting. A renowned headhunter, Mensch Consulting is uniquely positioned to deliver industry-specific expertise to recruit high caliber professionals at all levels.
Mensch Consulting's proficient team integrates scientific research with practical experience in their executive search methodology to recruit world-class talent for their clients. "Our goal is to deliver great leaders to help organizations build a robust leadership team," states Duke J. Lee, CEO of Mensch Consulting.
Highlighting the uniqueness of his company, Lee accentuates, "Our experience, availability, long-term approach, market knowledge, and reliability is what makes us second to none." At its core, Mensch Consulting is a permanent staff recruitment provider that meets the ongoing staffing needs of every business. "We recruit at all employment levels ranging from junior to senior and across a wide range of employee categories and divisions. We also provide operational and strategic HR solutions, such as training, HR shared services, performance management, and HR audits, among others," explains Lee.
Our goal is to deliver great leaders to help organizations build a robust leadership team
Furthermore, the company has in-house lawyers and labor attorneys as board members to help their clients with labor-related legal issues.
Mensch Consulting has proved its mettle time and again in recommending the best talent after detailed filtering, saving precious time and work for HR managers. The company's approach to executive search is unique: assignments are carried out only by experienced consultants ensuring the highest level of comfort and confidence with the candidates. "Our executive search methodology is more than just contacting the right candidate at the right time," highlights Lee. "We guide and facilitate the mutual decision-making process, including a reference check, contract negotiation, and follow up through the recruitment journey."
Apart from headhunting and consulting services, Mensch Consulting also offers advice that helps individuals improve their careers and even the quality of their life. Discretion and respect that meet the highest ethical, professional, and regulatory standards are the hallmarks of Mensch Consulting.
Lee cites an anecdote to highlight the effectiveness of Mensch Consulting's HR services where one of the leading clients in Korea sought their help in recommending an expert in a particular field. The company assigned a team of job analysts and researched all the similar jobs in the same industry and then recommended a candidate, a rarity in Korea, who has now joined the client organization. The company's esteemed clientele includes 1,000+ companies which range from large to mid-size as well as start-ups.
Having carved a niche in the HR services realm, Mensch Consulting is further planning to develop a state-of-the-art AI platform that can match the right talent and position with just simple keywords. "Our ultimate goal is to hear "thank you" from both clients and candidates for the services that we provide," concludes Lee. "We are Mensch, recruit Mensch."
With his vast experience in the recruitment arena, the CEO is all set to publish a book on the headhunters in May 2019, named 'Salary One hundred thousand HeadHunters How They Work.'